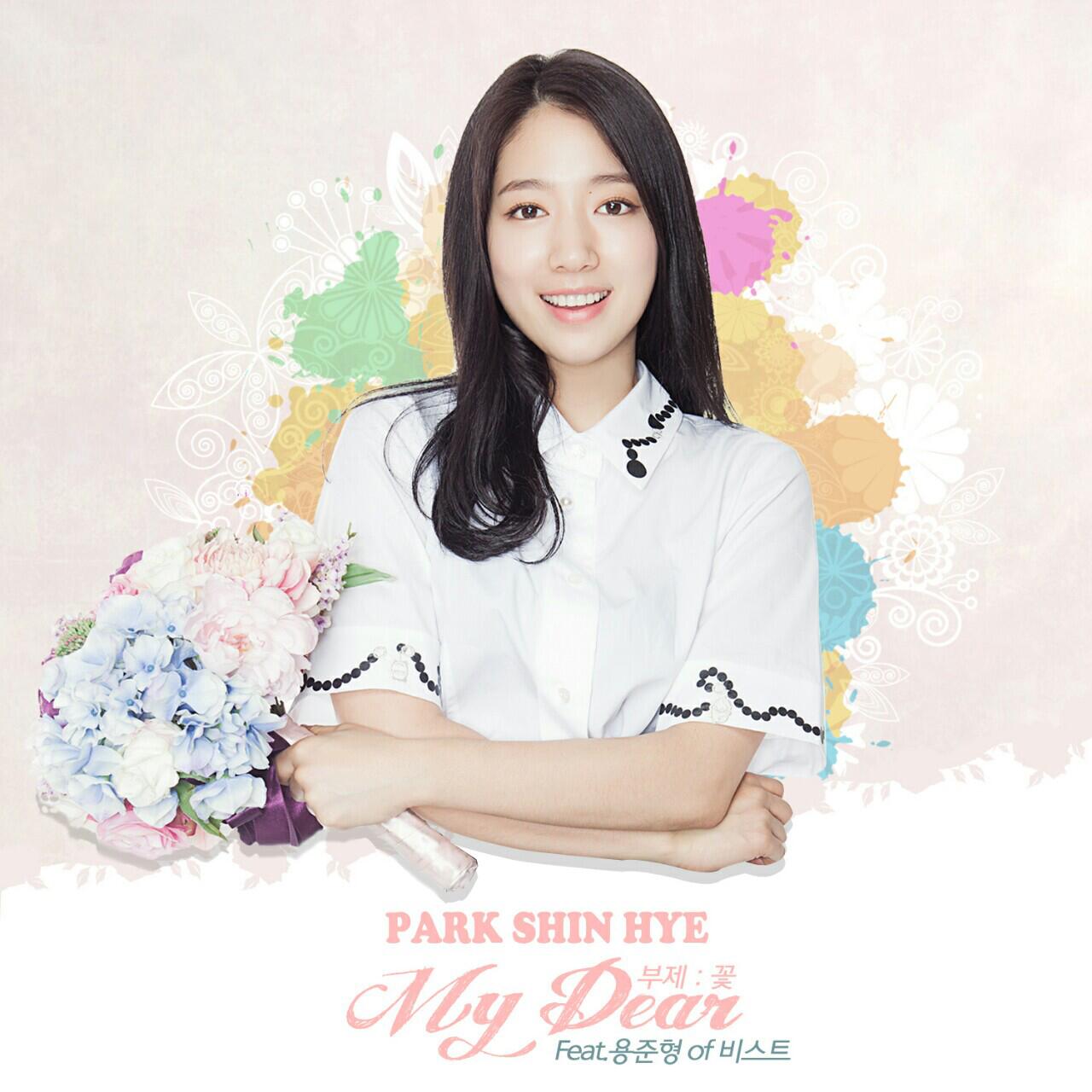 Park Shin Hye's "My Dear" Feat. B2ST Yong Jun Hyung. The song is composed by Park Shin Won (Shin Hye's brother). The siblings also wrote the song. Enjoy!
DOWNLOAD LINK:
BUY it on iTunes
RAR: "My Dear"
"My Dear"
"My Dear" INST
cr:
kpopalbum
LYRICS:
My dear, when I open my eyes in the morning
I think of you
My love, your sweet scent
Your heart fluttering whispers
You are coming to me
I pretend to not care as I say hello
But I freeze after our eyes meet
I feel like a fool for some reason
Do you know that my feelings are growing day by day?
Hey, I really like you
Look at me, shyly saying this to you
I want to show you my heart a little bit
You are the best dear to me
Heavenly break when you look at me and smile
My sky is especially bright
The wind tickles the tip of my nose
Your scent makes me dizzy
I think my watch is broken
Why does time go so fast when I'm with you?
Fall in love, it's a common expression
But it's the only thing I can think of right now
My all, your low voice talks like a dream
You are coming to me
I'm so out of it when I hear your voice
My heart starts to pound
I close my eyes, I don't know, I just wanna tell you everything
Hey, I really like you
Look at me, shyly saying this to you
I want to show you my heart a little bit
You are the best dear to me
Even this song that I'm singing out of happiness
I'll always sing it for you
You are the best dear to me
You are the best dear to me
You are the best dear to me
cr:
pop!gasa